Our proven innovation delivery framework goes beyond ideation, and provides a process for build and delivery. It reduces the risk in building innovation, and helps enterprises go-to-market with their ideas faster, and be leaders in their space.
An Innovation Delivery Partner You Can Rely On
We help you act upon marketplace opportunities by building and scaling new ideas and services through an agile and iterative process.
Accelerate product development
Go to market faster with a better product by using our accelerated development team. We have the building blocks ready to use / reuse that allows us to do rapid development.
Startup Specialists who understands the Enterprise
We've helped startups from ideas to exits. We understand how large companies work. And we have a system and a process to help them build and innovate. We are not experimenting on your time or money.
Build – Operate – Transfer
We build your idea, operationalize it, and then transfer to your team to take over through a defined process. You get to build your idea by treating it like a startup, and bring it into your ecosystem when its ready to scale.
Validating Your Business Problem, Helping You Innvoate and Scale Successfully
Our Innovation Delivery Framework minimizes the execution risk for enterprises.
We integrate our Innovation Delivery Framework into a process to ensure the most important decisions get made correctly.
Technology & Digital Transformation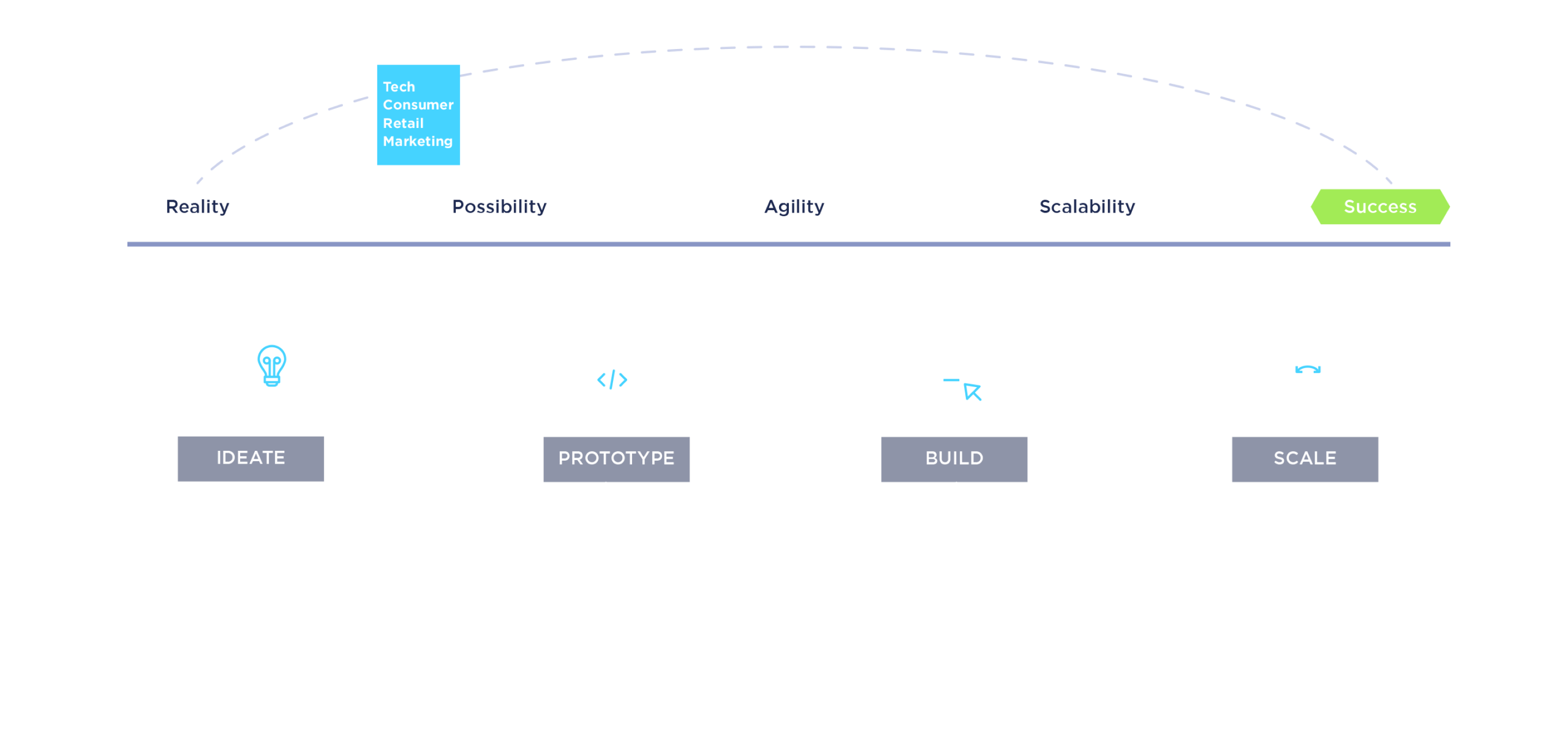 Fostering Collaboration through Team Integration
IDF encourages experimentation, fosters collaboration, and maximizes learning
Provides a framework for a fluid and self-organizing delivery plan
Uses an agile and iterative process
Allows acceptance to change even late in the project
Focuses on delivery rather than best practices and SOPs
Innovation Delivered
Across 3.5 million development man hours and 400+ successful projects, we have been able to assimilate what it really takes for enterprises to go from innovative concept to successful product through our Innovation Delivery Framework.
What's Your Innovation Dilemma?
Strategic Innovation Planning
Customer Experience Strategy
Scaling Development
Digital Transformation
New Product Development
Innovation Design Sprint
Market Research & Insights
Build- Operate- Transfer
Minimum Viable Product